Create Your BEP20 Token On Binance Smart Chain
In this digital world, everyone is looking to embrace the better form of everything- the digital format. And if you are a crypto monster, then this insight is for you. Now and then, some gig pop-ups in the Defi space. They have made everything adaptable and scalable, and we all have experienced its impact in the crypto world.
Brief Introduction
Financial transactions are also expected to be done in digital form, i.e., in crypto tokens or crypto coins. Let us talk more about it.But traders or participants find many of the blockchain networks full of restrictions and limitations. But, thanks to Binance Smart Chain-which profers you a plethora of advantages. It gives the liberty to trade in around 61 currencies! Its adaptability, flexibility, and scalability are unmatched.
It is a perfect network for those who want to play in the pool of liquidity. As far as BNB tokens are concerned, they can be sent, received, mint, and create trading pairs between two different ones. Due to its prolific nature, it is attracting a cosmic amount of traders and investors.
An Inimitable Blockchain Network- Binance Smart Chain
Binance Smart Chain is an independent blockchain that runs in tandem with the Binance Chain. It is built on Ethereum Virtual Machine (EVM), integrated with a robust smart contract, due to which it is highly adaptable on a blockchain network. It accredits participants on its platform to develop DApps and digital assets on one blockchain network and takes advantage of fast trading to exchange it on the other.
Folks all around the world have shown a massive interest in blockchain as an alternative decentralized financial solution. Its basket is full of services and solutions like security, privacy, one-second block time, and faster transactions. This is a golden chance for various Defi and other blockchain communities to seize the opportunity offered by Binance Smart Chain.
What Is The BEP20 Token?
BEP20 is a standard token on Binance SMart Chain, which is quite similar to Ethereum's standard token ERC-20 and BEP-2 tokens. Apart from being identical to these tokens, it is also compatible with both.
Also, It was composed with such technical descriptions to offer flexibility and adaptability to developers, who ought to develop multiple ranges of BEP tokens, where they can speak and act for anything from shares of the business to cryptocurrencies.
BNB Power BEP Token shifts. This assistance of BNB serves as an incentive for validators to incorporate the transactions in the blockchain network. Now, they have the liberty to collect the BNB without a hiss.
Meet The Rising Trend With BSC Token Development: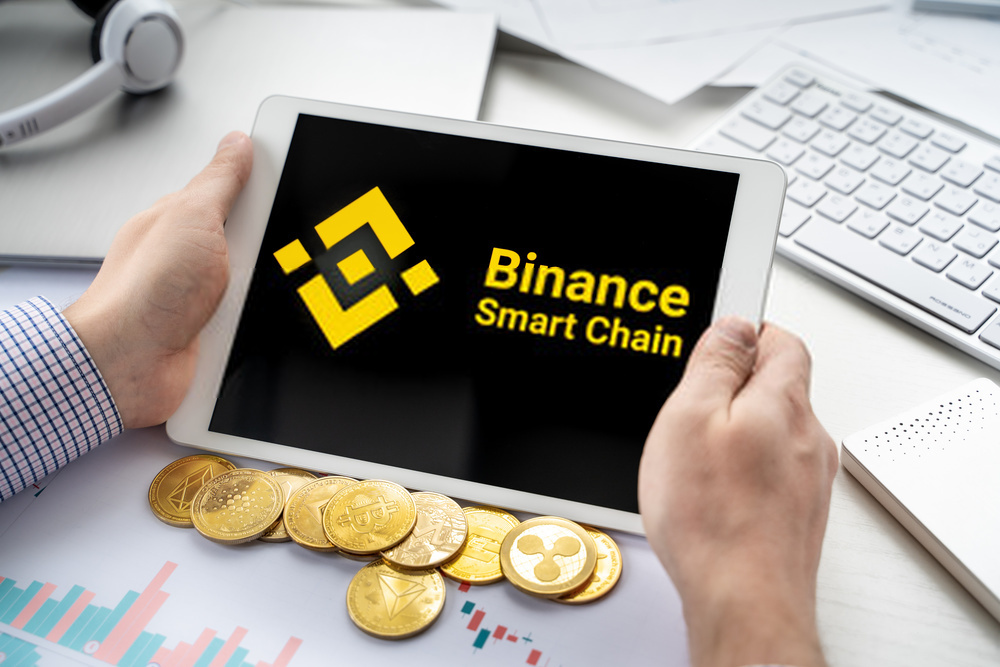 Amidst a plethora of blockchain networks, Binance Smart Chain secured its position strongly within the crypto space. It paves a path to rise multifarious applications in the digital world. The BSC network facilitates users with high-speed transactions at a much economical price. Also, it assists its token holders with cross-chain compatibility and staking benefits.
This gives the network an upper hand. With these advantages, crypto-preneurs and investors have turned their attention towards the BSC token development.
Cryptocurrency Exchange Script lends a supportive hand for BSC token development that can be effectively used in crypto exchanges and NFT marketplaces. The BSC uses a proof-of-stake consensus mechanism in which it uses multiple validators instead of miners, and it is a great benefit for the users.
Varieties In BEP20 Standard Token Development:
Utility Tokens: Our BEP20 standard token development assists you in creating utility tokens for your projects. Providing these tokens to investors will enable them to make use of the services or products of your projects.
Governance Tokens: The BEP20 standard tokens can be developed as governance tokens. These token holders will receive governance rights and can directly provide suggestions or ideas for the future development of your platform.
Crypto Asset: It can be developed as a cryptocurrency where the users can purchase, sell, stake, and trade in the exchanges.
Crypto Derivatives: The BEP20 standard tokens can be developed as real-world assets, such as asset-pegged crypto tokens.
Steps Involved in Creating a BSC token:
Catch a glimpse of our assorted range of BSC token development services, which gives high precision to the final product. Besides, our adept professionals and hands-on experience with token development services make the process simple and effortless. Our exquisite BSC token development services include,
For any crypto development, a wallet is indispensable. The wallet will facilitate the participants to store the traded assets securely. Also, the Platform uses assets for transactions. We take this step to the next level by integrating the wallet into your platform.
Multiple Currency Wallet:
Once the wallet integration is completed, we lend our support by developing multiple currency wallets with effective core features and functionalities. It supports multiple currencies to give the users a great deal of flexibility.
The next step is to make sure of the wallet address. The wallet address of the desired token to be developed is figured out. It can be sorted out at the Smart Chain Wallet.
Once the wallet address is sorted, codes must be compiled for smart contracts. For this, it is essential to deposit BNB and only after receiving the asset in the form of BNB, smart contracts can be compiled.
The next step is to reach out to the Integrated Development Environment. It is to render core asset management services to the participants, and it directly plays a key role in the trading of the assets. After this, it involves the process of setting up an IDE. This is the step of setting the name, symbols, and operational abilities of the token as per the requirements.
Compilation Of Smart Contracts:
This is the imperative step in the creation of a token. Binance Smart Chain makes the supreme use of smart contracts. The tokens are empowered by the smart contracts protocol. It facilitates automatic execution of the process when the pre-written conditions are met. Therefore, it offers a non-volatility and immutable nature. The successful compilation of smart contracts will give rise to the development of a BSC token.
Features of Binance Smart Chain Token: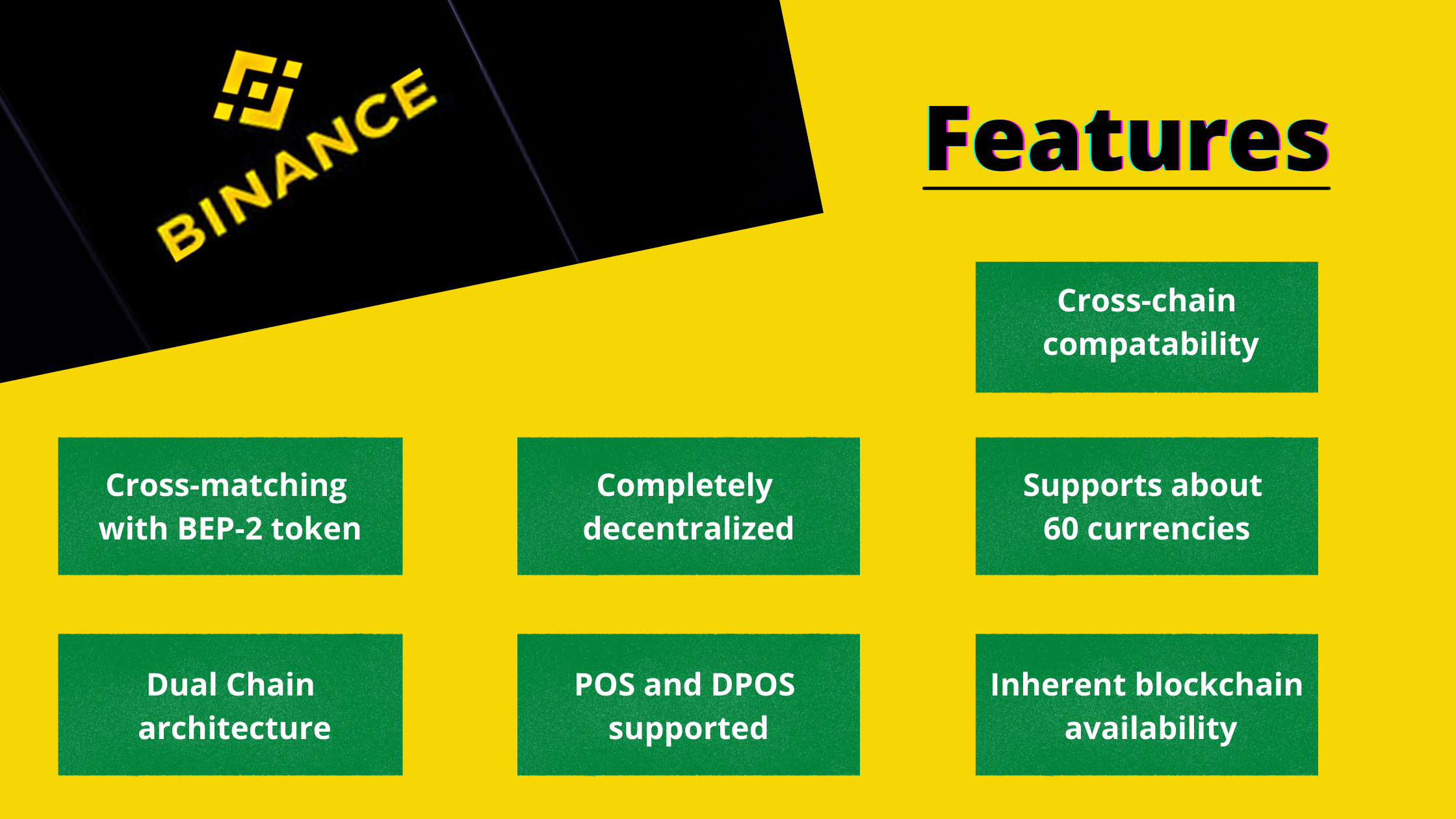 Benefits Of Binance Smart Chain
Enables creation of Smart Contracts
Robust staking mechanism for BNB
Broadens the utility of Binance Chain and BNB
Cheap transaction fees
Prolific ecosystem for validators, token holders, developers, and other users
Provides enhanced performance and copious room for innovations and upgrades
Increased reliance and acceptance of BSC for Decentralized protocols and applications
Business Benefits Of Create Your BEP20 Token On Binance Smart Chain
Binance Smart Chain acts as a platform for developing and launching other tokens.
A range of things is represented through these tokens like cryptos, fiat currencies, etc.
Tokens from various blockchain networks can be pegged on this token.
The smart chain Network embeds with smart contracts
An incentive for the validators on the network
The best combination of Binance Chain and Binance Smart Chain.
Cross-chain compatibility facilitates flawless swapping of BEP2 tokens equivalent to BEP20 tokens with the Binance Chain Wallet extension.
Create Your BEP20 Token On Binance Smart Chain Network With Cryptocurrency Exchange Script!
Tokens like BEP20 on Binance Smart Chain are one of those kinds that can offer a smoother path for all your transactions and payments in various sectors. It has a superior advantage over other tokens, which can help you handle all your business assets at ease and eradicates any scene of a third party. You can also embrace such services with the help of Cryptocurrency Exchange Script by developing tokens like BEP20.
We are a leading Blockchain Technology Development company for years. Moreover, It can help you in streamlining all your finances with the help of tokens like BEP20. We are highly proficient with all the services of token development, from creating sources to tokens' minting. Contact us today!